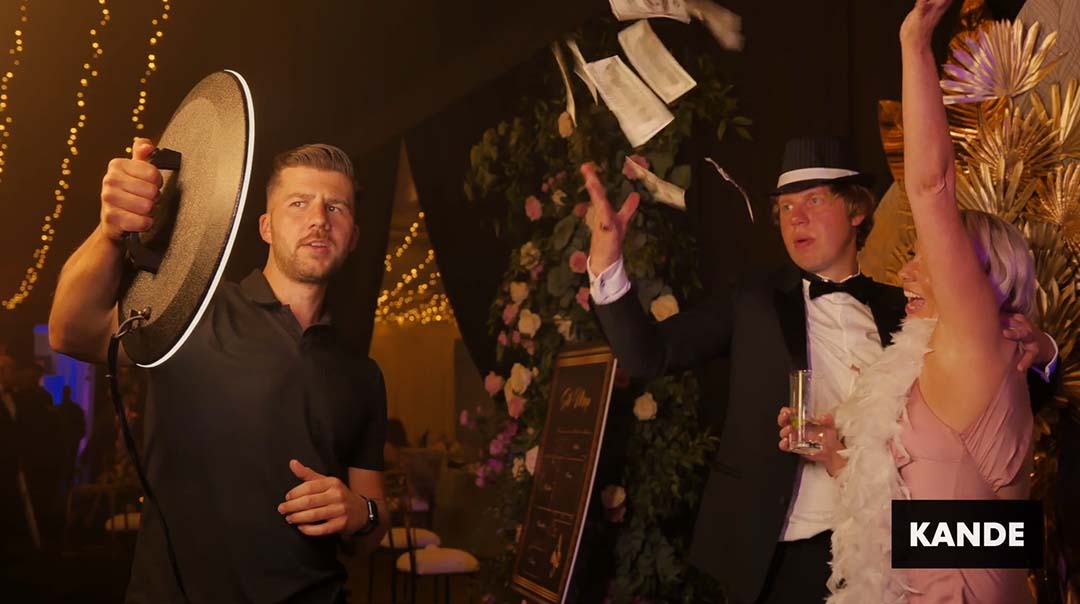 What is a Roaming Photo Booth?
PORTABLE.  PHOTOS, GIFS, BOOMERANGS.  INSTANTLY SHAREABLE.
It's a fun way for guests to interact with a photo booth without having to walk over to a physical setup.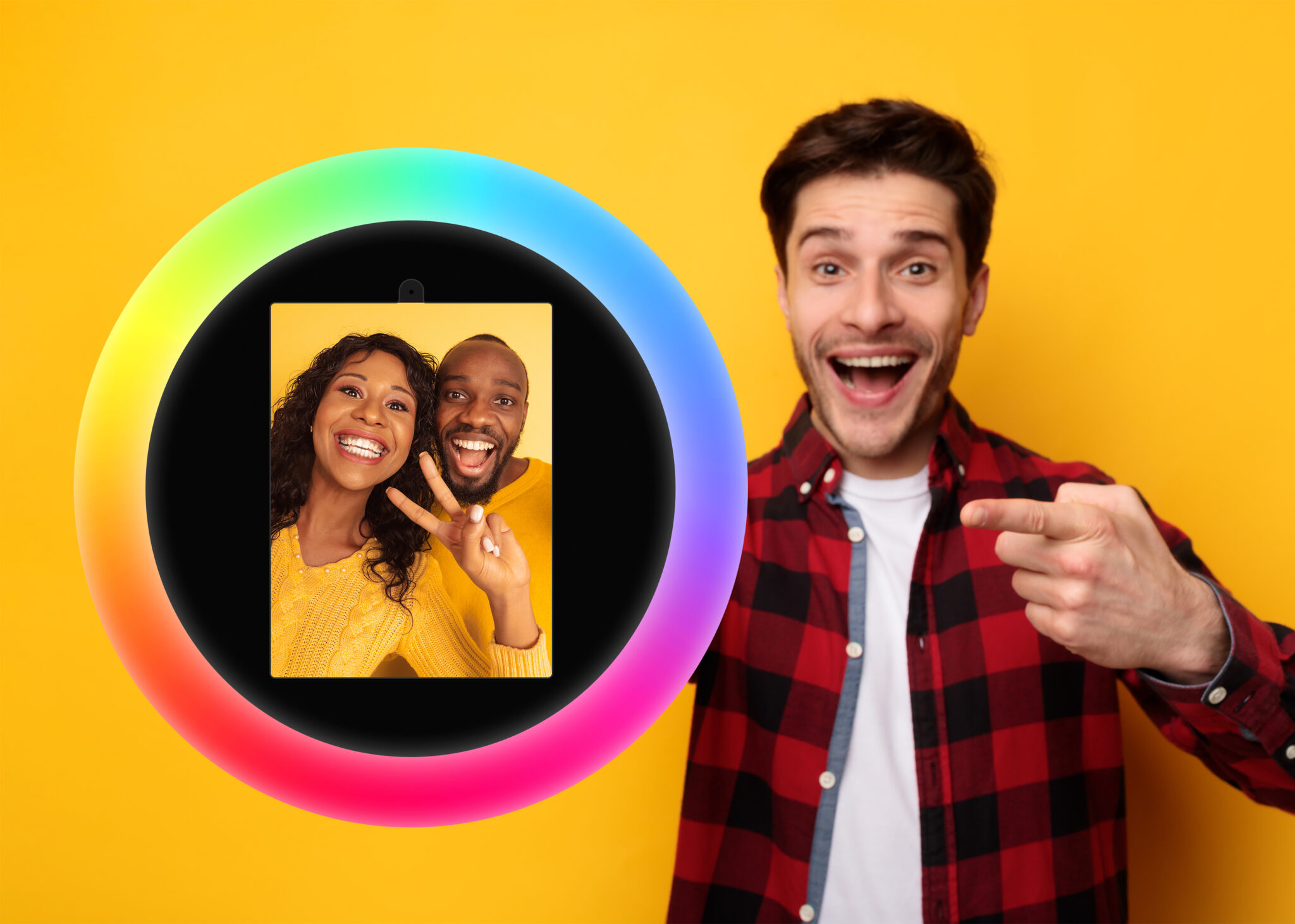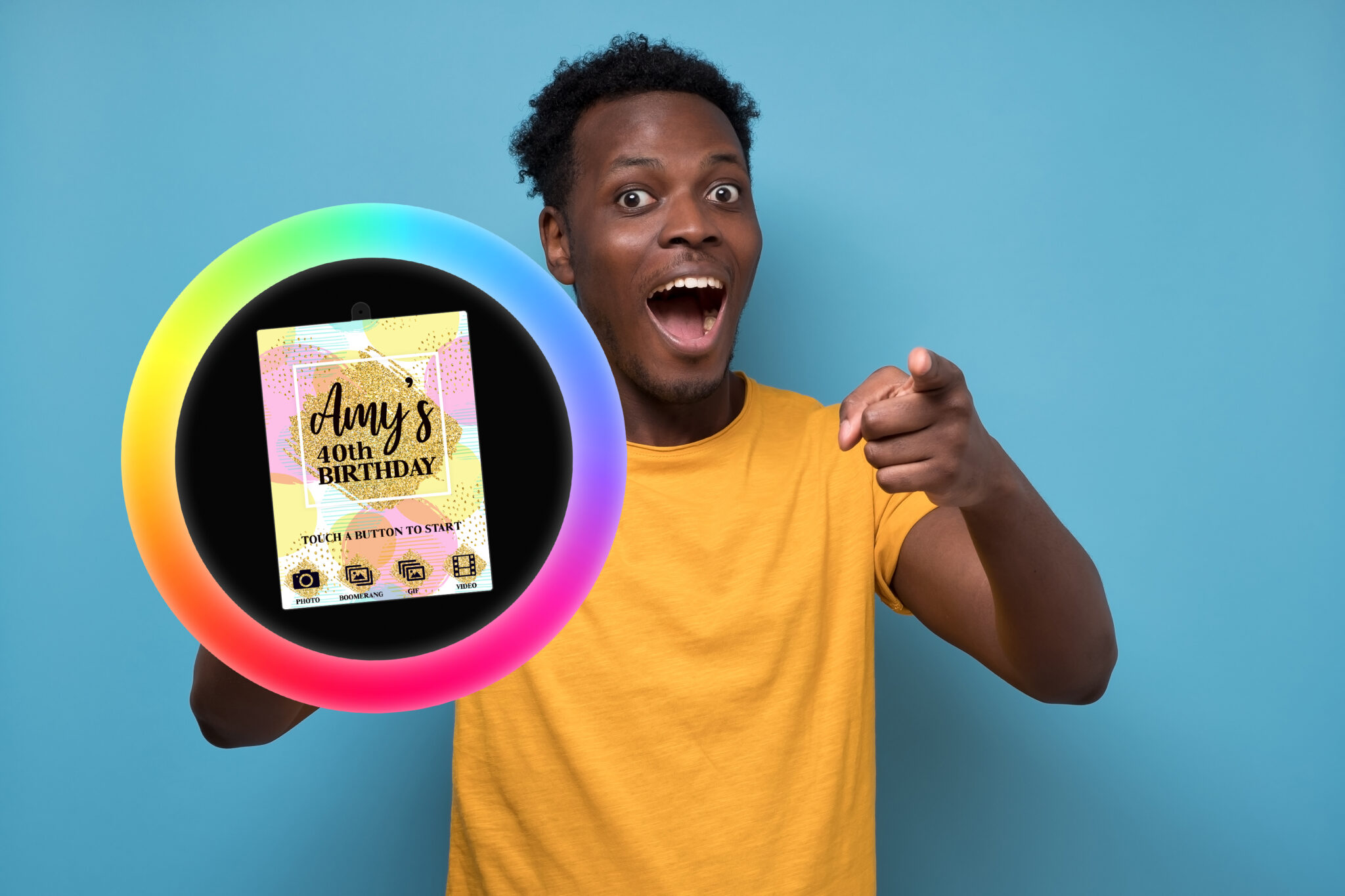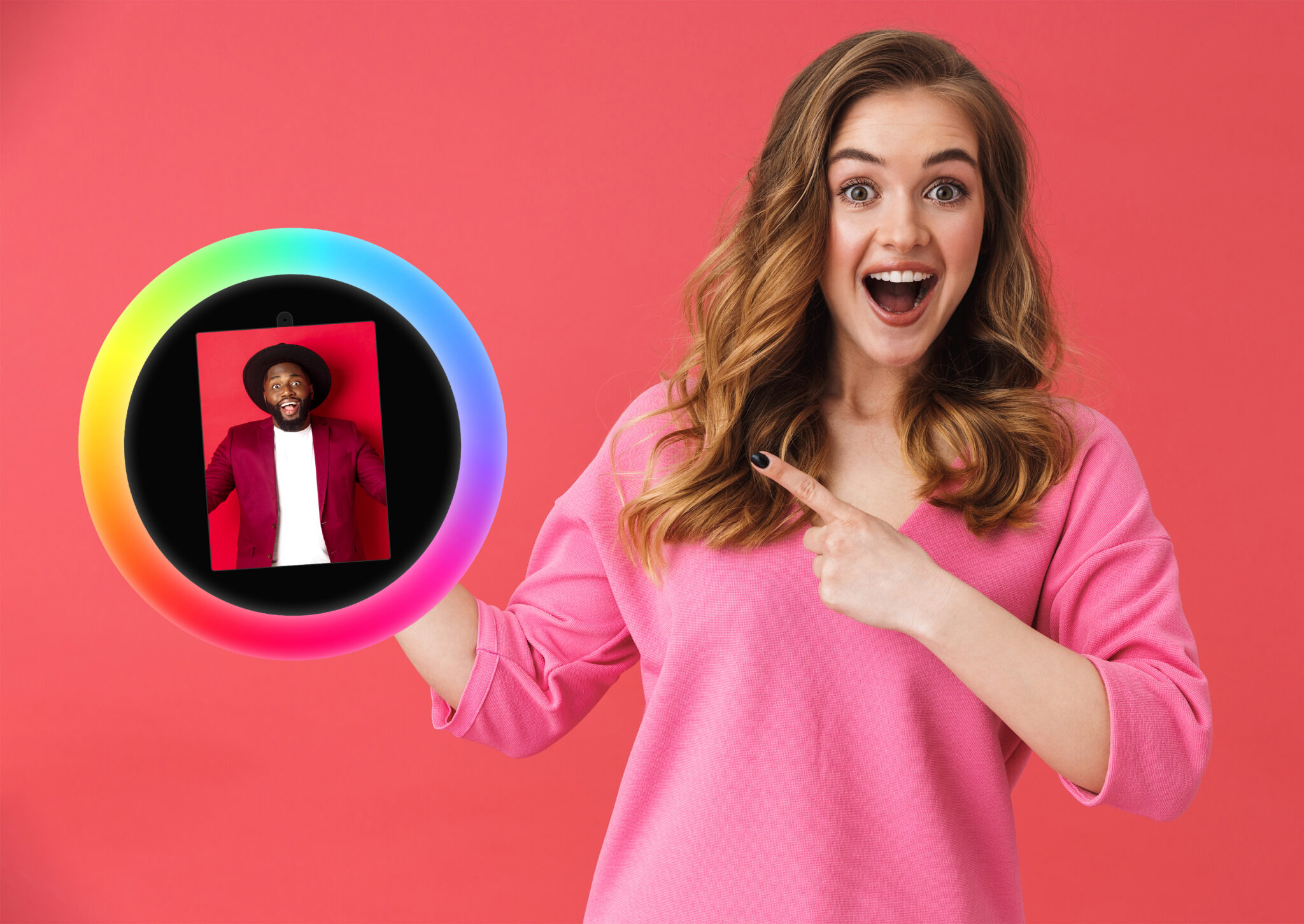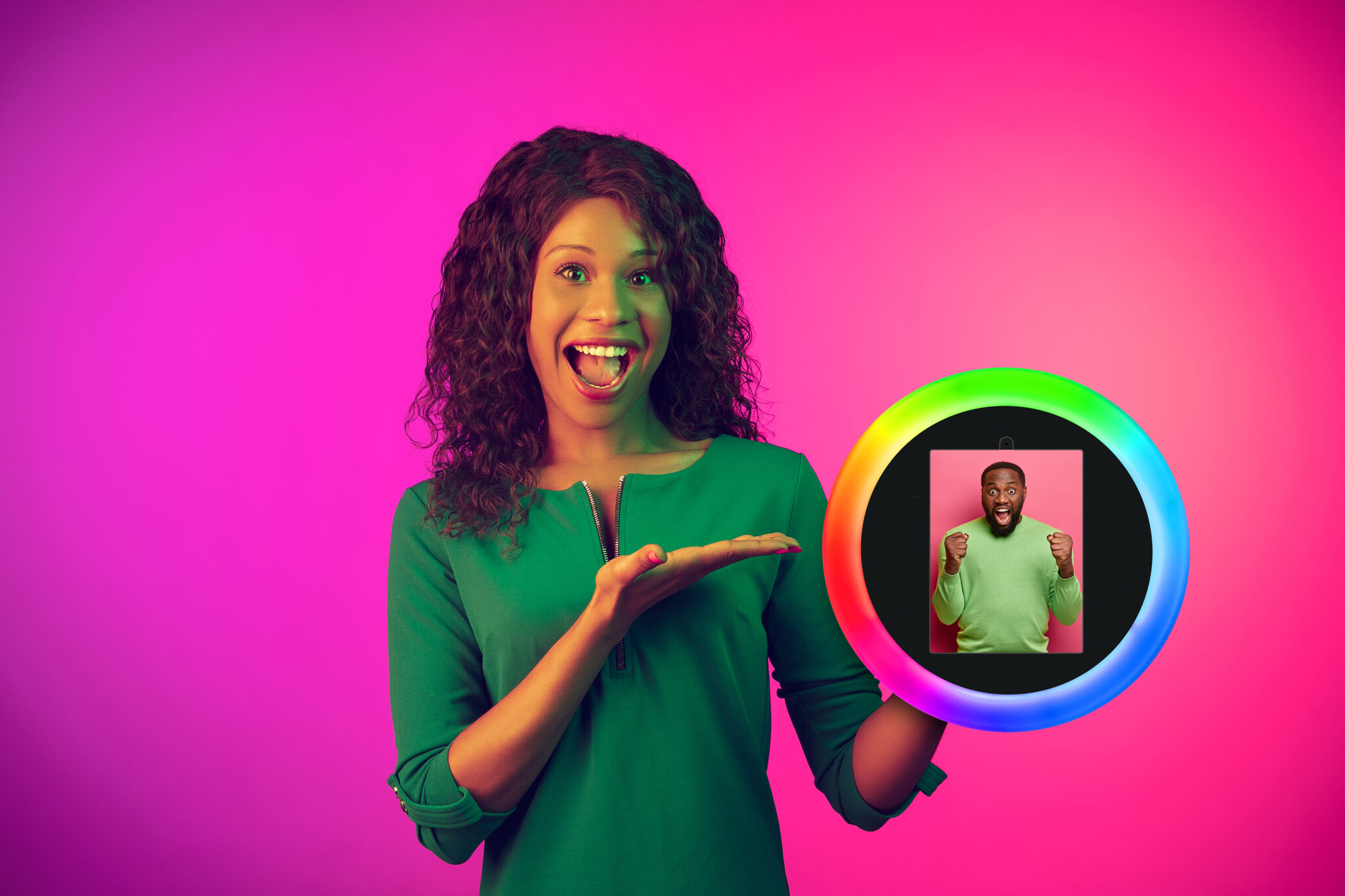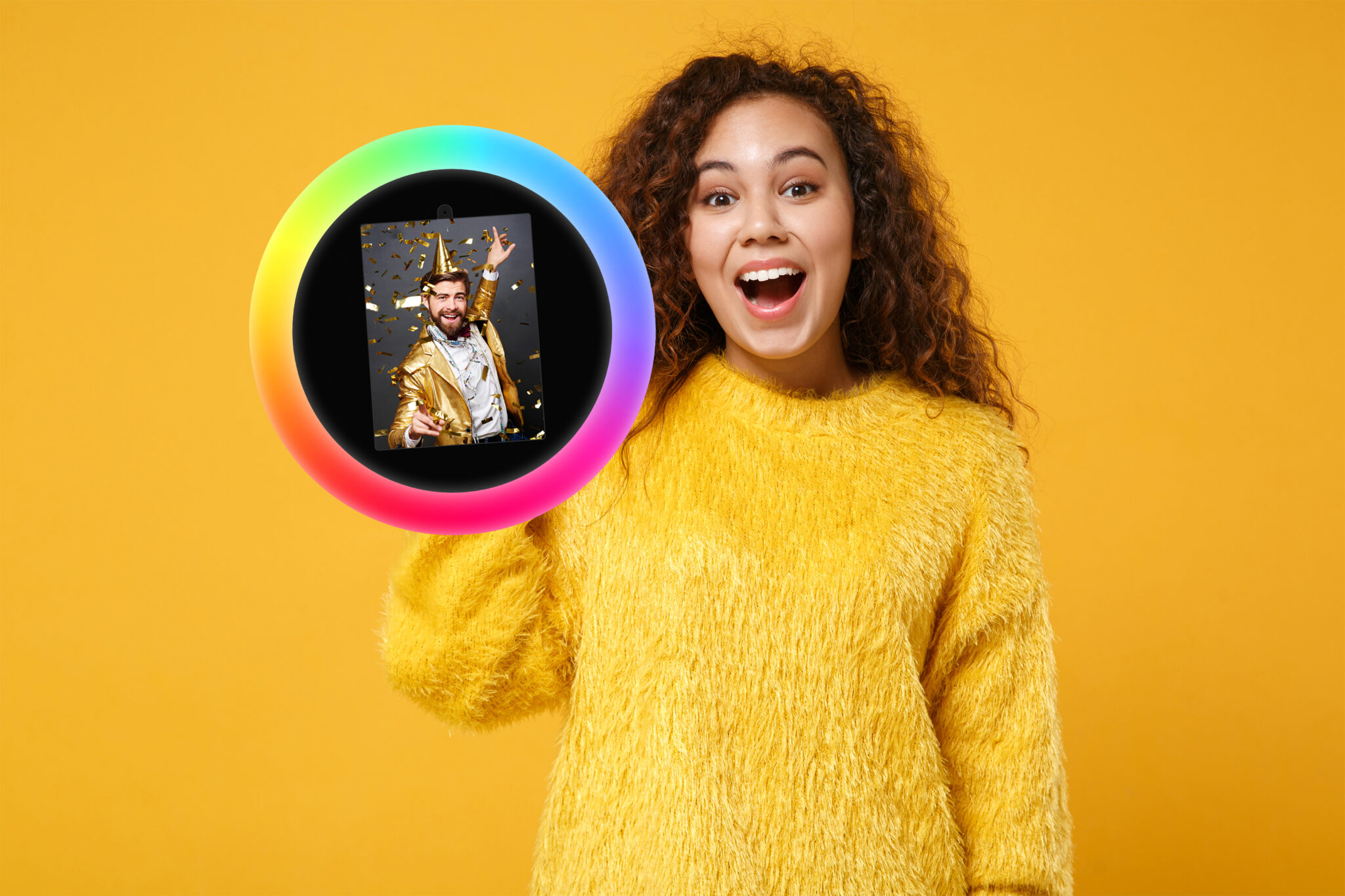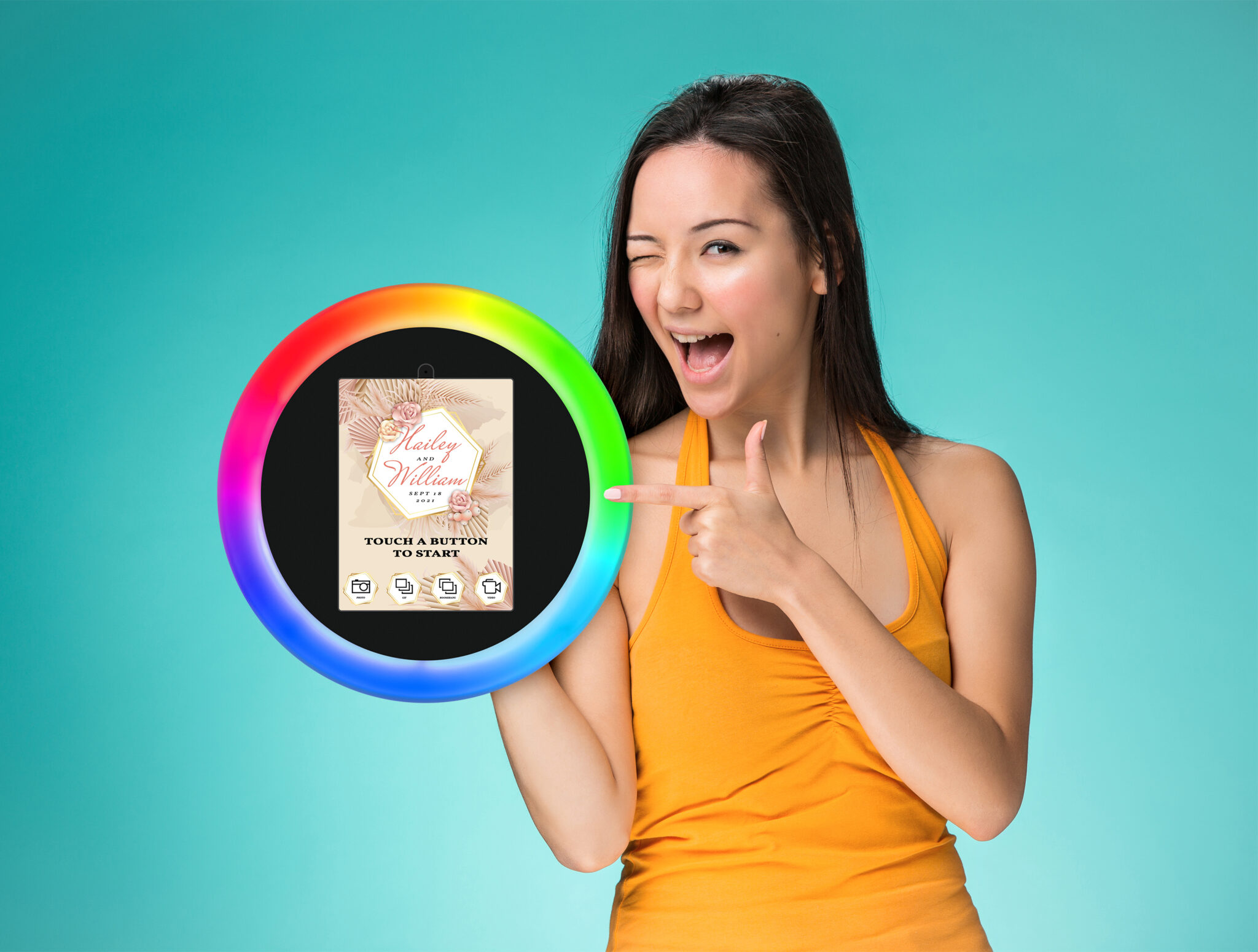 Roaming Photo Booth
Our Roaming Photo Booth is perfect for any event with many guests!
Are you looking for a creative and innovative way to engage your guests? Our roaming photo booth with a ring light, handheld photo booth, and instant social sharing is a great way to do just that. Our friendly staff will take our handheld portable ring light booths and walk around the venue asking guests if they want their photos taken.  All photos taken can be immediately sent via text message or email in digital format so everyone gets to keep their memories. With the ability to customize the template for your brand or event, your roaming photo booth is truly an extension of your persona. Plus, this extremely portable feature allows you to bring the party wherever you go!
Frequently Asked Questions
Absolutely!  This should be a huge attraction at an event.  Most people have never seen a roaming photo booth before and we usually have a long line of guests waiting to use it.
Guests can email or text themselves their digital photos, videos or GIFs from the front screen of the roaming photo booth right after their session!
Our attendant won't have physical props, but our software can display digital Augmented Reality props that appear onscreen and move with your body!  It has various hats, glasses, costumes, etc.
Yes, we prefer to have strong venue WIFI, but can bring a 4G hotspot as a backup.  Even if our signal is weak or drops out, the booth can still take photos and videos of guests.  Email and text message shares would just be queued in our system until we get a strong signal.
Yes!  We can have a fully custom branded experience.
The following things can be customized:
Front attract screen of the roaming booth.
Photo/Video overlay
Microsite
Email/Text copy
Unfortunately this experience is meant to be portable and digital only.  If you'd like onsite prints, please enquire about one of our packages that include that.